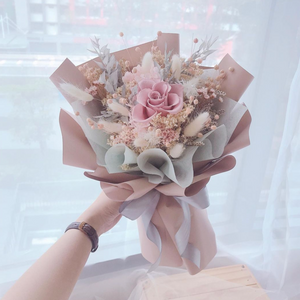 Our fresh single rose bouquets are wrapped in elegance with a variety of fillers!
Colors can be requested, if not our designers will create a special mix for your occasion!
(Images are samples; size, flowers, and paper may vary depending on the season, the size chosen, and what is available) 
Rose quantities can be customized as well, please contact us!